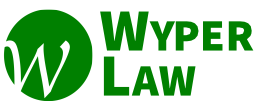 We offer a variety of services and meet with clients at our office, located in Penticton.
A will is the principal tool for planning your estate, but it's not the only one. Your will describes what you want to have happen to your property and your family when you die. Wills don't address times in your life when you are alive, but incapacitated. For those times, powers of attorney and representation agreements are vital tools to ensure your affairs are managed properly. Also, many families benefit from the creation of trusts to hold property for future generations, often with tax benefits.
read more about wills and estate planning services...
Serving as the executor of an estate is a significant responsibility and can be a lot of work. Wyper Law can help with as much or as little as you need, including applications for a grant of probate or assistance with administering the estate and distributing property.
read more about estate administration services...
Wyper Law can help with a variety of business challenges. We can help you organize your start-up, draft contracts, and more.