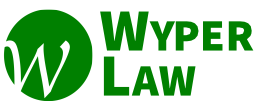 Hi, I'm Neil Wyper. I'm a lawyer, and I help my clients in many ways. I help my clients create wills and plans for their estates. I help entrepreneurs start and carry on their businesses. I help executors administer estates. I offer legal services in a variety of areas, and if I can't help you, I'll help you find someone who can. My law office is in Penticton, BC, but I meet with my clients at a convenient place and at a convenient time, throughout the South Okanagan and Central Okanagan.
I strive to serve my clients effectively. This means I listen to what your goals are, and I work to find solutions that help you achieve those goals. As much as possible, I provide fixed-rate fees, so there are no surprises when the bill comes.
About Neil
I have a Juris Doctor in law and a Bachelor of Engineering in electrical engineering, both from the University of Victoria. Before law school, I spent ten years designing electronics and software for industrial applications, much of it as an independent consultant. I am a member of the Law Society of British Columbia, and the Canadian Bar Association.
I volunteer a lot. I served as the vice president of the NOW Canada Society, which provides a broad continuum of care for women who have experienced addictions, abuse, sexual exploitation and mental health challenges. I am a past president of the Penticton and Wine Country Chamber of Commerce. I served terms as the president and as the treasurer of the Okanagan Masters Swim Club, and as the Kelowna Chapter Coordinator of the Tetra Society of North America. I am proud to be a member of the Rotary Club of Penticton.
I moved to Penticton with my wife and daughters in 2015.