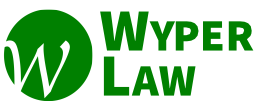 Do you own your home? Have children? Own your business?
These are some of the many reasons for having a will which describes how your estate will be given to the people you care about after you die. In addition to simply distributing your property, Wyper Law can help you develop a customized plan which can reduce the taxes and fees you must pay throughout your life.
Do you have children?
If you have children under 19 years old, I can help you make sure your children are cared for, if something happens to you. This includes ensuring your property is held in trust for the children and appointing a guardian to raise the children in your absence. Also, I can help you determine how other tools, such as life insurance or education savings in an RESP, would benefit for your family.
What if you are incapacitated?
Have you considered what would happen to your family if you are hospitalized and unable to care for them? Wyper Law can help you prepare a plan that makes sure your family is cared for, and ensure important decisions are made on your behalf by someone you trust. Tools such as powers of attorney and representation agreements can help your family when you cannot help yourself.
Do you want to minimize the taxes you pay?
Everyone has different needs for tax planning. Wyper Law can help you develop a strategy to reduce the taxes you pay during your life, and upon your death. For example, if you own your own business, or are a partner in a successful business, Wyper Law can help you determine whether incorporating will save you money on taxes, and we can help you with the incorporation process.
Are you worried that someone will challenge your will?
Provincial laws allow certain family members to challenge your will after you are gone. Whether successful or not, these challenges can be expensive and stressful for people you leave behind. Wyper Law can help you ensure your wishes are carried out, without long disputes between the ones you leave behind.